In the past few weeks, I have been transitioning from an at-home portrait photography studio to a new location in downtown Pendleton, Oregon, on Main Street. The new site opens the door for a ton of new opportunities, and with that in mind, I have been on the lookout for new products to offer, as well as improved methods for showcasing my work with potential clients.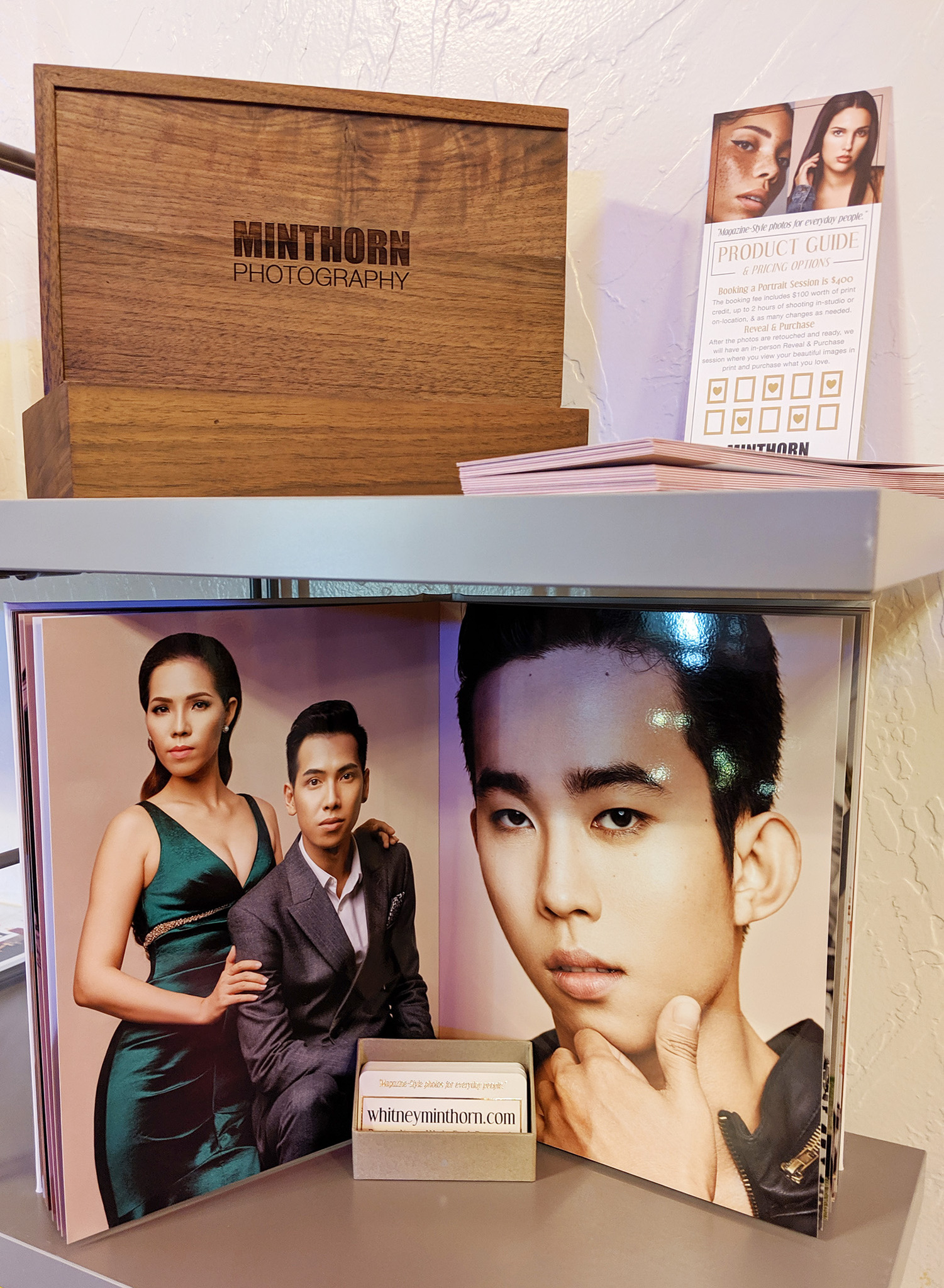 A few weeks ago, as I was scrolling through Instagram, I saw an ad for an opportunity to be selected to receive a $150 voucher for a new Professional Line Photobook offered by a company that I've never heard of called SAAL. Their Instagram following count was only at 5k, so I had a suspicion of it being fake at first. I answered a few questions online, and a day later received a $150 voucher code! It's legit!
SOFTWARE: ✰✰✰✰✰
I downloaded the Saal Design Software USA version to create my custom photo book. It is pretty straightforward and userfriendly. You can add text, graphics, and customizable design layouts, but I favor a full edge-to-edge bleed, all photos, and no text, so all I had to do was drag and drop pictures. $150 credit goes a long way, and there is an endless amount of options! I opted for a 52 page 8 x 12 glossy photo book, with a more traditional off-white linen cover instead of the superior photo cover options. All of that and I only had to spend $20 to cover shipping costs.
OUTER BOOK QUALITY AND FEEL: ✰✰✰✰
Wow! The book feels heavy, thick, durable, and well made. The "off-white" is pretty much as white as white can get, and has more of a wedding look to it. The linen texture is going to get dirty quickly, I imagine. I don't recommend white, but I do love linen. Go for a darker color.
PAPER QUALITY:✰✰✰✰✰
I'm more of a matte lover myself, but I know a higher percentage of average clients will prefer glossy, and it was $7 more, so I felt like I was missing out of I didn't choose it. The pages are super bright, thick, collect fingerprints, and feel great. Although, I wish I would have gone with the matte.
PRINT QUALITY: ✰✰✰✰
Photos detail is amazing! Deep blacks, white whites. I'm a retoucher, so I'm picky when it comes to colors, and the colors are way too magenta and not enough yellow for me. Most people might not even notice the slight color shift. This is partly my fault for not noticing the website provides ICC color profiles, but then again, nobody has time to adjust 52 images.
This book does its job well to present my work beautifully! I recommend it and will purchase from them again.
Thank you Saal!